Find the MobLab Team at the Atlanta Marriott Marquis hotel, Atrium Level, near the coffee at booth B812. Let us know you're coming by setting up a meeting time below!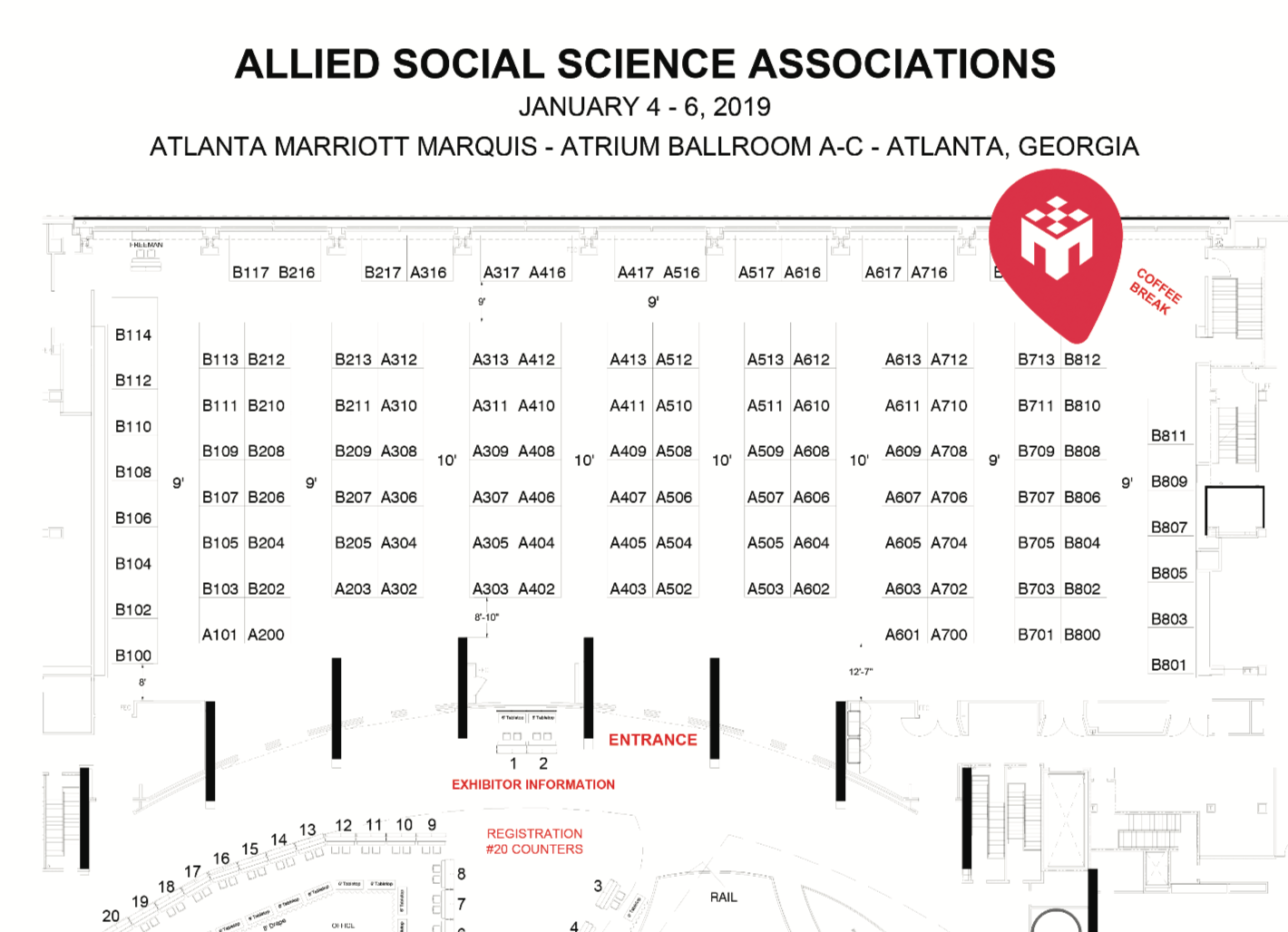 Stop by, say hello, and grab a cup of joe!
Thursday, January 3rd 2 p.m. – 7 p.m.
Friday, January 4th 9 a.m. – 5 p.m.
Saturday, January 5th 9 a.m. – 5 p.m.
Sunday, January 6th 9 a.m. – 1 p.m
---
If you're on the market, we'll see you at The Big Kahuna on Saturday!
Spread the word and we'll see you there!

De-stress after interviews with free drinks, tacos, & prizes
January 5 | 5-8 pm
The Big Kahuna
303 Peachtree Center Ave (directly across from the Marriott)

Free drinks and taco bar

Hosted by 
MRU
 (econ videos!) & 
MobLab
 (econ games!)
Door prizes include: EconDrink coasters and drink recipes, free econ shirts and hoodies, EconInk temporary tattoos, laptop stickers, and more!
---
Want to see us out on the town?
Glady! Contact Emily Young (815)662-5221 or check our twitter #ASSA2019 for live updates as we take on the town of Atlanta.